Good afternoon lovely peeps,
The sun is out & the sky is blue but those signs that Summer is coming to an end here are sadly hard to ignore. I finished work at 8.30pm last night & driving home I couldn't believe how fast the nights are drawing in & it was dark by the time I arrived home. I realised that it won't be long before I'll be driving to work & coming home again in the dark & I hate those days, but on the plus side it's only 119 days until Christmas lol.
for
& this week our challenge is
ANYTHING GOES
My lovely teamies & I are featuring
some gorgeous
THE GREETING FARM
products on our creations this week. If you have any we'd love to see them but as always it's not compulsory to enter our challenge.
I decided to ink up one of the stamps from my favourite set of Miss Anya's for today's card, I had forgotten how lovely these girlies are to colour & I have paper pieced her handbag.
The copic colours I've used are -
skin - E11, E00, E000, R12, hair - E27, E31, E5, headband - R20, R01, R00, top - W4, W2, W0 / R30, R20, R01, skirt - W7, W6, W4, boots - W4, W2, W0, socks - C3, C1, C00
Don't forget to visit the new
SIMON SAYS STAMP STORE BLOG
for lots of fabulous inspiration, candy, and lots of lovely new or featured products.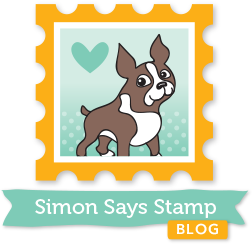 I'm entering my card in the following challenges -
Make It Monday
- anything goes
This little card will be available in my
ETSY shop
later today.