Good afternoon lovely peeps,
Oh my goodness I had forgotten how relaxing & enjoyable blogging can be!
Thank goodness I've discovered it again as a couple of weeks ago I was mentally packing up my craft room & even closing my blog as I just couldn't find my love of crafting & didn't think I would again, but I spent most of yesterday afternoon just hopping around returning some comments to you lovely people who have stuck by me & been kind enough to visit & leave such sweet comments through my .... lets call it a "blogging blip"
Life remains incredibly difficult at the moment but I know one day it will get better & the pain will lessen as that old cliche "time is a great healer" is so true, I know this from past experiences, & I am so looking forward to the day that happens :) For now I need to remember that blogging is that happy place to escape & bring myself back to crafty land with you all properly & I realised yesterday I haven't bought one single Tilda from the latest collection, OMG it's been bad lol.
for
& this week our challenge is
BACK TO SCHOOL
My lovely teamies & I are featuring
some gorgeous
MAYA ROAD
products on our creations this week. If you have any we'd love to see them but as always it's not compulsory to enter our challenge.
Instead of a card I have altered a Bo Bunny Misc Me Binder which I love and need another as I bought so many accessories with it they won't all fit inside lol.
The copic colours I've used are -
skin - E11, E00, E000, R12, hair - E44, E43, E41, dress & socks - N3, N1, N0,shoes - W4, W4, W0, pencils - R01, R00, R0000 / V20, V01, V000 / G20, G00, G0000 / W4, W2, W0
Don't forget to visit the new
SIMON SAYS STAMP STORE BLOG
for lots of fabulous inspiration, candy, and lots of lovely new or featured products.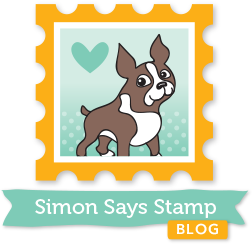 I'm entering my altered binder in the following challenges -
Make It Monday
- anything goes
I am in the process of updating my poor neglected
ETSY shop
for those who are interested so there will be more cards available and I am nearly sold out of stickpins so I need to get creating :)
Thant's me finished for today peeps, enjoy the sunshine if you are as lucky as us & have it :)