Hello lovely peeps,
If like me you have been eagerly awaiting your Magnolia Fall stamp club I hope it's arrived :)
I was one happy girlie yesterday when mine landed on the porch floor, I haven't got around to stamping any of them or even cutting them out yet but I'm just happy it's here lol.
Today is my baby boy's 25th Birthday, I'm not quite sure how he got to be that age when I am so young lol, Happy Birthday baby boy xxx
On to today's card -
for
& this week our challenge is
CHRISTMAS / HAPPY HOLIDAY
Today's card has been created using some of Simon's gorgeous new Holiday Release goodies, the snowflakes, sentiment, snowflake stamps, and the falling snow stencil (linked at the end of my post).
I confess this is the first time I have used a mask to create a background (shocking I know lol), I did have a few attempts with inks but wasn't happy with the results so my eyes started to wander around my craft room while having a think about how I was going to play with the stencil and I spotted a tub of Glitter Snow so thought I'd give that a try and I love the result :) Unfortunately the dimension of the falling snow isn't showing very well in my piccy's but trust me it looks lovely :)
Tilda - skin - E11, E00, E000,R12, hair E44, E43, E41, dress - RV95, RV93, RV91, shoes, W4, W2, W0, present - C3, C1, C00 / R85, R83, R81
Piglet - E15, E13, E11, E00, E000, E95
Here is a couple of close up shots of Simon's beautiful new Kate & Eliza snowflake dies & "Falling Snow" stencil used with Glitter Snow.
As always our lovely Heidi is sponsoring our challenge with a $50 voucher for the fabulous

Don't forget to visit the new
SIMON SAYS STAMP STORE BLOG
for lots of fabulous inspiration, candy, and lots of lovely new or featured products.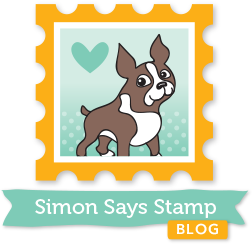 I'm entering my card in the following challenges -
Make It Monday
- anything goes
Some of you may have seen these photo's on facebook & I love them so much I want to share them on my blog too :)
Saturday would have been Jamie's 19th birthday so we were with his family & friends having a drink in Jay's memory & wishing he was still here with us & Jodie suddenly stood up & ran to stand opposite the pub doors & then froze! Jode said after she thought she saw someone in camouflage clothing walk past the window and .....
she was right she did, a truly wonderful thing happened, Zak walked in the pub, he had returned home from Afghanistan safe and well.
His regiment flew home that day & as soon as he was allowed to leave camp he jumped straight in a taxi for a two hour trip home & straight into Jodie's arms :)
Jodie was literally shaking & crying with relief that her boy was back home safe with her & when she eventually let her grip go on Zak & he got chance to put his bags down we all moved in for a hug lol. Those happy tears Jodie shed had us all in tears too, & we are all so very thankful that Jodie's little hero is home safe & that a day tinged with sadness turned out to be an amazingly happy one :)
Thanks for stopping by